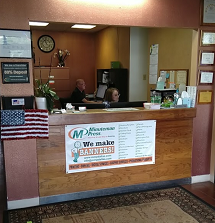 We love what we do. The passion we have for our work enables us to take ownership of our clients' projects. There is nothing more rewarding than to see our customers satisfied by helping them achieve their goals with their finished product.
To learn more about our approach to customer service, follow the provided links for more information.
Our Mission
Exceeding client expectations by providing the highest-quality product possible in a timely manner with competitive prices. We create long-lasting, prosperous relationships with our client partners in order to help them accomplish their goals and objectives.